Social Spark – Have Izea finally done it?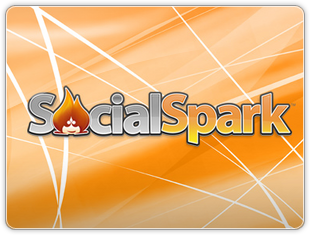 We've written before about some of the benefits of blog advertising, though to date; most of our testing hasn't really produced the type of returns that the bigwigs selling the service claim it can provide. Most of the results we have seen, are very poorly written articles, in a section of a blog thats bound never to be seen, on blogs that have low traffic levels – It just doesn't generate the type of returns or 'social buzz' that they claim it does.
Our view, is that the industry has been begging for someone to really take command of this space and offer up the ability for bloggers and advertisers to connect, whilst providing real media metrics & tracking and and make a % for offering the introduction. If they could throw in some sort of accountability tracking too, we wouldn't complain.
Enter Social Spark a site produced by the team over at Izea who are responsible for PayPerPost, one of the very sites we tested & mentioned earlier that seems to generate pretty poor quality results. Well at least in our testing of their network, anyhow.
Taken from their website:
SocialSpark is a Social Marketing Network that connects advertisers and bloggers through an online advertising marketplace. Advertisers are able to target blogs based on conversational topics and make cash sponsorship offers to the bloggers who publish them. Bloggers can make money by either placing display advertisements on their blog or by writing sponsored content. The sponsorships offered through the SocialSpark marketplace allow advertisers to build buzz, generate traffic and maximize social media exposure.
In short – it connects bloggers to advertisers, & offers metrics and tracking. They are currently in beta, though if the final product lives up to the claims their making in their video presentation here, then we think they're on a winner.
We'll be sure to test the service, and report back!
Tags: Blog Ads, Blog Advertising, Izea, Pay Per Post, Social Media, social networking, Social Spark
Leave a Reply