Online Businesses Equipped to Ride Out Financial Storm
There's a global financial storm brewing and it's just getting started. Here in the USA we've got a subprime mortgage crisis, rising gas and energy costs, (I know, I know. Our gas prices are lower than most of the world – but it still hurts,) overall inflation due to those rising gas and energy costs, and the bankruptcy of some of our major financial firms. Just this week the USA Government made a very controversial move by bailing Freddie Mac, Fannie Mae and AIG out of trouble. The bust of these major financial companies has even affected India's recently booming economy, where most of those troubled firm's IT positions were outsourced to. Russia's Micex index fell 25% which is the largest financial crisis they've experienced since 1998. I'm also sad to say that Japan, Vietnam, Europe and many others are either heading for or already engulfed in a similar economic crisis situation.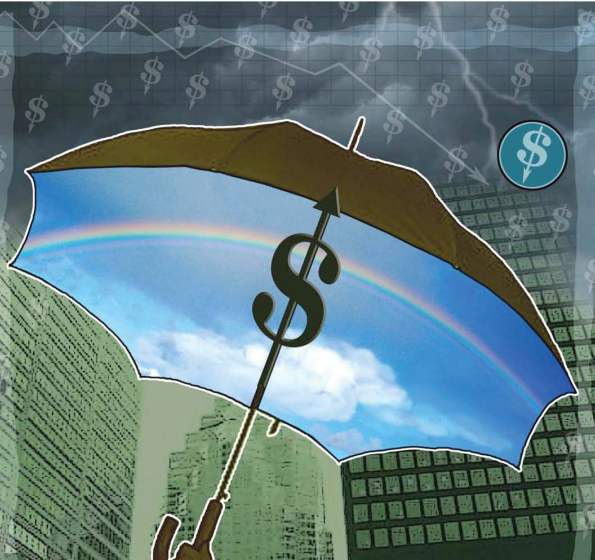 Luckily, for those who are running their business online, the internet could act as a kind of "flotation device" in which we can ride out the storm. Don't get me wrong, the seas of our global economy will still be fairly rough, but online businesses can make it through if they play their cards right. So far US technology stocks have not been reduced to ash the way other industries have. In fact Microsoft, Apple, Google, Yahoo and IBM are all in very good financial health right now. Internet usage is up due to an increase in telecommuting and job searches. Which also suggests that the search demand is growing (or at least not shrinking) too. Granted increased searches and traffic don't necessarily add up to increased sales if people are just searching for new jobs. However since internet businesses don't have any major connections to the financial industry they automatically gain more faith from investors and consumers. Also, the internet is notorious for bargain hunters looking for good deals on essential (and even some non-essential) items. The trend towards consumers purchasing less from the brick-and-mortar counter parts of online stores should increase dramatically. In short, there may be less frivolous spending going on in the near future, but more of what sales do occur will be online.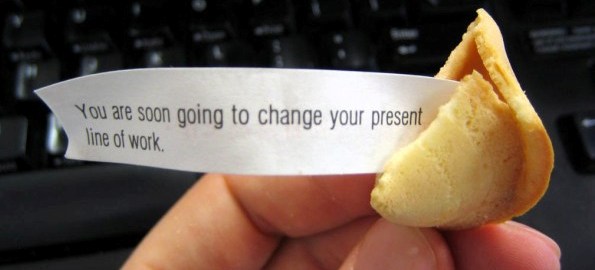 Also, as our new "Net-Gen" gets older and starts to flood the workforce, we should see many new innovations, uses and opportunities for the internet to boost our economy. We should see an increase in consulting, freelance and contract workers as people start their own home based businesses. Internet jobs won't pay what they used to as companies try to grab the cheapest talent possible, but there will be work nonetheless. Online businesses have super low start up rates by nature so if you haven't already, find your forte and hit it.
If you already own an online business, be sure to play it smart. This doesn't necessarily mean play it safe all the time though. It's better to take a risk on a project that has a more predictable or quicker return on investment, as opposed waiting until something "better" comes along. Stagnation is very dangerous in times of recession. It's also better for the global economy as a whole for business to take care of themselves and invest their time and attention wisely.
Also, now is a good time to closely analyze your overall financial picture. If you don't think, or don't know if you can weather out the next year or so, you should either cut your expenses and ultimately jobs, or invest in growth (the smarter and more responsible of the two options). Invest in traceable advertising and marketing to make ensure you're not spending more money than you need to. SEO, pay-per-click, email blasts, webvertising are all intelligent choices for online marketing. Just remember to use offline marketing wisely and keep your offline and online marketing mixes fairly consistent.
Tags: Business Finance, Business Goals, consulting jobs, economic crisis, Economic Outlook, Financial crisis, financial crisis us, financial market crisis, free online jobs, freelance jobs, freelance work, global economic, global economy, global market, global news, google, google seo, Online Budgets, Online Businesses, online home jobs, online job, Russian financial crisis, Search Budgets, seo company, Small Business Advice, Small Business Search Marketing, subprime financial crisis, subprime mortgage crisis, telecommute, US economy, usa financial crisis, work online, world economy, world financial crisis, Yahoo SEO
Leave a Reply