Google Trends Being Used Against Us
Cyber criminals certainly leave no stone unturned. They have now started to use our own traffic impetus against us by monitoring Google Trend during peak sear hours. What are the looking for? Webroot issued an advisory recently stating that hackers are gathering the top news stories, videos and searches from Google Trends and posting on their own faux blogs. The Director of Threat Research at Webroot, Paul Piccard stated:
"These highly relevant news stories and videos are being posted to the hackers' fake blogs to increase the site's Google search rankings."

Webroot went on to state that "These fraudulent blogs contain several video links about the news story for which the users were originally searching. Once a user clicks on one of the video links, they are prompted to download a video codec that downloads a rogue antispyware program designed to goad the user into purchasing an illegitimate program that may put their personal information and data at even greater risk."
The motivation behind all this is not surprising. There's a lot of money to be made and according to Dancho Danchev, an independent security consultant and cyber threat analyst, ten or more malware blogs can start to appear in the top ten result pages in less than an hour. "Upon clicking the link, the user is exposed to the typical ActiveX Object Error message that is attempting to trick them into installing TrojanDownloader:Win32/Zlob.AMV with 10 out of 36 AV scanners currently detecting it (27.78%)." stated Danchev.
Granted, black hat is nothing new. What is unique is the fact that by using this ongoing research technique cyber criminals actually have a better chance of increasing their traffic and getting users to purchase their malware-ridden products.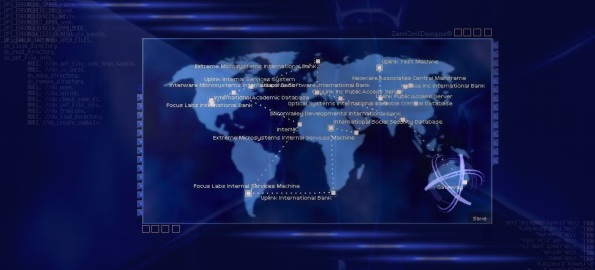 How can you protect yourself? Webroot gives these five tips:
1. Always have a current version of antispyware, antivirus and firewall product;
2. Never download free product or purchase them from unknown Web sites and vendors, or peer
to peer networks;
3. Download videos and other multimedia files only from known and trusted Web sites or blogs;
4. Make sure the computer is up-to-date by always installing the latest Microsoft or Apple
security updates; and,
5. Use a credit card that has sufficient fraud protection when shopping and never use a debit
card online.
Tags: anti virus, blackhat SEO, botnets, cyber criminals, cybercrime, dancho nachev, google, Google Trends, Hackers, malware, microsoft, passwords, paul piccard, security, SEM, SEO, threat research, web 2.0, webroot, windows live, zlob Trojan
Leave a Reply