Google and Copyright Holders Reach Settlement
For those who may not have heard that there was a plethora of publishers and authors attempting to sue Google.com for copyright infringement: Back in 2004 Google.com launched their book search program for which thousands of books from university libraries were scanned and made available on the World Wide Web for public consumption. The book search allowed users to search with a keyword, author name, title, etc, and Google would bring back relevant samples out of those books.
Sounds great, and it was. Unfortunately Google failed to get permission from the authors and publishers before scanning and posting their work. As a result, Google.com was sued (almost exactly three years ago to the day) in 2005 by the Author's Guild, The Association of American Publishers and several other copyright holders for profiting from their work without properly compensating them for it.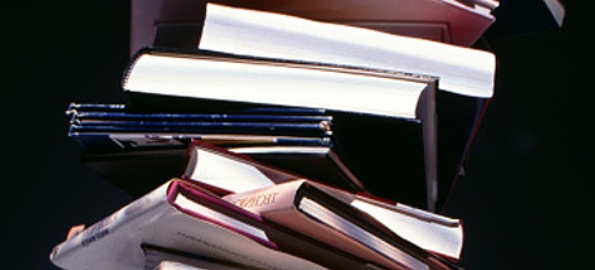 Well on Tuesday, the two sides finally reached a settlement.
So what does this mean for Google, readers, publishers and authors? David Drummond, Google's Chief Legal Officer stated in his Official Google Blog on Tuesday that
"This agreement is truly groundbreaking in three ways. First, it will give readers digital access to millions of in-copyright books; second, it will create a new market for authors and publishers to sell their works; and third, it will further the efforts of our library partners to preserve and maintain their collections while making books more accessible to students, readers and academic researchers."
Not only was Drummond pleased, but Founders Larry Page and Sergey Brin expressed their excitement over the deal as well. All in all it was a very fair and beneficial ruling. Let's do a more detailed breakdown of the settlement to see what Google, the copyright Holders and Readers can expect to happen next…
GOOGLE
The internet giant will be allowed to scan books that have a valid copyright which are also out of print. They can sell online access to individual books within digests and volumes, offer subscriptions to university databases. In the near future they should be allowed to let subscribers print the books that they search for and find on Google.com.
Google is also expected to fund and help to establish a new Book Rights Registry which will be managed by copyright holders. The purpose of this new registry is to "address the orphan works problem" by locating and representing copyright holders, make old and out of copy books more available to the public, and to distribute all royalties that Google pays out.
Of course there's always the matter of money. Under the settlement Google will be paying out a total f $125 million as an upfront payment and an additional $34.5 million to fund the new registry.
PUBLISHERS AND AUTHORS
Obviously the new Book Rights Registry will be beneficial to all copyright holders since it allows them to be paid fairly for the use of their work. Aside from cashing in on 63% of Google's book search profits, publishers and authors are getting about $45 million up front – or about sixty bucks per book.
Copyright holders will be able to have more control of how their work will be used. Google will be allowed to give non-subscribers a look at about 20% of the content in each out of print book. Subscribers will have full access to Google's scanned out of print tomes. In order to offer the same access to in print books, Google will need permission from copyright holders.
Drummond notes in his blog that although the settlement only covers United States users and copyright holders, Google will do it's best to respect everyone. International authors and publisher will be able to register themselves in the new Book Rights Registry so they can be paid fairly. International users will be able to search and view the full content of out of print texts, "but will not be able to preview or purchase access to books online unless these services are authorized by the rights-holder of a book."

READERS
Under the agreement, readers will need to subscribe to services in order to view the full text of these books. They will also have greater access to more texts that they wouldn't have other wise, which was Google's and the copyright holders' ultimate goal.
Thanks to a part of the agreement that allows Google and participating libraries to develop new technology and services, users and subscribers with disabilities will also have full access to these books.
For more information on the deal, you can go to Google's press release.
Tags: Association of American Publishers, Author's Guild, Book Rights Registry, David Drummond, Google Book Search, Google Book Search Lawsuit, Google Book Search Settlement, Google.com, Larry Page, Online Disability Services, Online Marketing, Scan Books, Search, SEM, SEO, Sergey Brin
Leave a Reply