Search's Uncertain (Yet Undoubtedly Exciting) Future.
The Defrag Conference held in Denver, Colorado in the beginning of November, played host all of the top execs in the search industry including Tom Chi of Yahoo!, Bradley Allen of Siderian Software, Derek Murphy of Isys Search Software, Tom Tague of Thomson Reuters and more. So naturally there was some incredibly interesting dialogue regarding the future of search going on there. During Steve Larson's presentation on "Next-Level Discovery: Open Search, Semantic Search, etc." the top question on everyone's mind was this: What will the next-generation of search engines look like?

"The only problem with search is that it's awful, but other than that it works pretty well." Tom Chi of Yahoo! Corporation said of current search engines. He was referring to the fact that although search is a wonderful and useful tool, it could also be a little more user friendly and helpful. "People are still doing navigational searches for Ebay.com" he added. This is significant because not only are they getting relevant direct results on their results page, they are also getting lots of other stuff they don't need – both in direct results and in the ads section. It's become "flooded with too much noise" as Murphy puts it. People hardly know what to do with the millions of results they get.
As a basic internet instructor for adults I see it everyday. Students look up at the top right hand corner and see that there are millions of results for "Gardening" but I can't get them past the first page for some reason. If what they are looking for isn't right there in those first ten results, they just give up. They would actually rather try another keyword than venture deeper in to the website. Occasionally I can get them to page two or three, but that's as far as they'll go.
Another problem is unintelligent search results. When users search for "eby.com" they don't get anywhere, even though what they're looking for is obvious. Major search engines aren't compelled to change this because those faulty search results yield the same profits that correct ones do.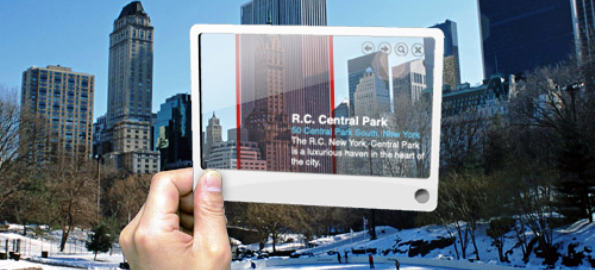 Yahoo! has started to take steps to help its search platform evolve through SearchMonkey, which I've talked about before. It is essentially a mix between a wiki and a search engine in the sense that it allows website owners, developers and programmers to create applications that enhance the users search experience.
Other search engines like are working on vertical search systems that give more specialized results. Siderean is interested in developing a vertical search for business tools, networking and resources. Both Yahoo! and Siderean are taking a smart step forward since part of the problem, according to Tague, is that search corporations need to solve is how to integrate search with social graphs and networking.
So what's the future of search? Will change come in an amalgam of search, wiki and social networking? Or in an evolutionary bang in proportion to algorithms? No one seems to really know what the gen-next of search will look like. But don't worry. Users can rest assured that the experts are on it.
Tags: Defrag Conference, Future Search Engines, google, internet marketing, Isys Search Software, Microsoft Search, MSN, open search, Paid Search, Reuters, SEM, SEO, Siderian Software, Thomson Reuters, vertical search, yahoo
Leave a Reply