The Upside of Being the Small Fish
If it's done nothing else, internet search has helped to level the playing field for big and small businesses. Sure, big-biz money helps to pay for television ads and other key strategies for driving up traffic and sales. But when it comes to flexibility, agility, operation costs and speed, the small fish can't be beat. Large businesses on the other hand take a lot of people to make a decision then a-whole-nother mess of people just to implement it.
In the end a small businesses with a good leader can swim nimbly through any situation whether it be economic, strategic, demand/supply related or anything else. So without further ado, here are the top reasons why the small fish rules the ocean.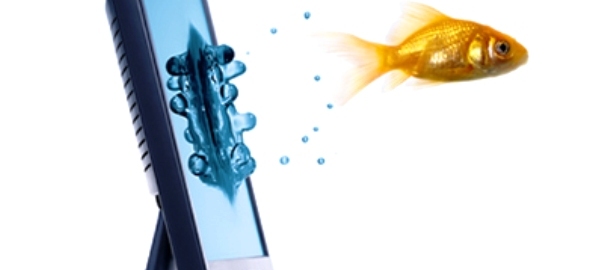 ONE: Small Businesses Are for Everyone!
With low start up rates and your choice of business platforms, ideas, inventions, services and products the internet business world is for anyone and everyone with an idea. Innovative and ambitious folks as young as six and as old as… well, I guess as long as you're not dead you can start a business. Website tools are designed for beginner and intermediate designers alike making website set up easier than ever. All you really need is a computer, internet and a little extra time on your hands.
Computer Economics Inc. of Carlsbad, CA, calculates that approximately 8% of all teenagers in the USA, or about 1.6 million are making at least some kind of income on the internet.
Young Michael Furdyk was only 10 when he started M&S enterprises with his friend, Sean to teach people in their neighborhood how to use their computers. At 16 he sold his first website, MyDesktop.com, for over $1 Million in 1998. Now 26, he is the founder of TakingITGlobal.org which is run by 15 core staff with the help of 50 contractors and "coordinators". He also consults for several Fortune 500 companies including Microsoft and advocates heavily for Youth IT and Technology Education. Because Furdyk was able to think big, and go big without actually growing big, he was able to dictate where he put his efforts and resources. He was also able to remain flexible and make a quick profit on the turn around of his smaller, less meaningful projects.
TWO: Inexpensive Start up and Maintenance.
If you're considering putting your business online, don't think that it needs to be as big or profitable as Furdyk's. Many online stores have an even less expensive start up and make their owners a reasonable annual living either as a part-time or full time venture.
Take for instance Jessica Jollota of Biddeford, Maine. She started MySilverCrown.net as a place to exhibit and sell her handmade jewelry and gifts. The website startup/maintenance cost is about $15 per month and the sales it generates act as a nice second income.
Worried about the cost of goods, or that wholesale distributers won't sell to you because your order isn't big enough? Even wholesalers who would prefer large orders from big retail names, have to recognize when shelf space is getting tighter as more products fill the market. The internet broadens their customer base instantly so it only makes sense to give small, online retailers a good deal on smaller orders.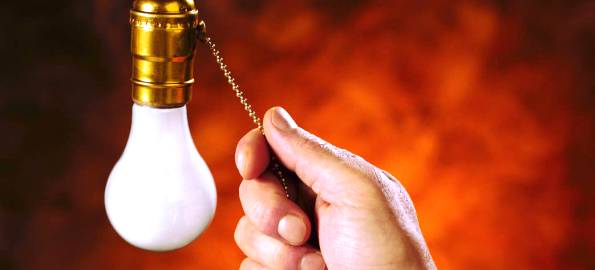 THREE: Find your niche.
Big businesses need to diversify in order to keep up with business expenses and sustain their profit margins. Small business owners on the other hand, are able to do one thing really well and make a good living for themselves and then some. There's always holes in the market that are too small for the large companies to deal with in a cost efficient way. Those small holes can mean big profits for a small business owner who is willing to pick it up
One such example is Jibbitz, those little decorative buttons for the popular Croc Shoes. They started out as a fun arts and crafts project for Sheri Schmeizer and her three kids and were soon in demand all over the neighborhood. They knew they had found a unique niche in the Croc market, so the Schmeizers officially launched Jibbitz and in one year they had sold over eight million of them. Since then, Crocs, Inc. has acquired Jibbitz and Mr. and Mrs. Schmeizer operates the wholly owned subsidiary of Crocs Inc. as the President and CEO.
FOUR: Less Stress in Hard Economic Times.
That's not to say that an economic downturn isn't stressful or even possibly catastrophic to small businesses. But, thanks to that maneuverability we talked about earlier, small internet businesses or businesses that at least have an internet presence are more likely to come out of those situations intact at least.
When the economy hits a downward spiral, big companies start downsizing and put most of their effort into saving money. Smaller businesses typically have cost effective strategies implemented no matter what the economy is like. The difference is that many small businesses have less overhead to worry about and therefore are running on a wider profit margin than those big corporations. While the big sharks are worrying about their next meal, the little fish is focusing on developing a new niche or territory.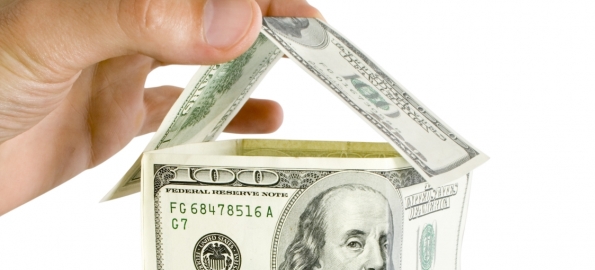 FIVE: Self-Sustaining and Self-Generating Growth.
The amount of revenue a small business brings in determines the level of strategic growth it will undergo or the amount of cutbacks it will have to make. This "bootstrap" strategy (named for the old saying: "pull yourself up by your own bootstraps.") applies to staffing, outsourcing, physical growth as well as the acquisitions and sales of other businesses.
Most successful small e-businesses only have 1-5 employees along with (possibly) some contract workers. (Wikipedia was a prime example of this for a long time.) When your company starts taking on new projects and revenue then increasing staff to accommodate customer/company demands is reasonable. When times are tough it's much easier (and ethical) for small businesses to let go of one or two employees if necessary, than it is for large corporations to let go of hundreds or thousands of employees.
This theory also applies to internet marketing, SEO and SEM tactics. Pay-Per-Clicks, keywords and other SEO/M tactics are not only inexpensive, but can easily be adjusted according to which keywords, PPC's or tactics are bringing in the most visit-to-sale conversions. Although it's always a bad idea to skimp on marketing, having a revenue-centered plan is always a smart idea so that you never go above your budget line.
SIX: The Anti-Growth Strategy
You're small, but that doesn't mean you shouldn't be picky. Sure, some folks think that they should take on every client that comes their way because "every little bit helps" right?"
Wrong! Customers who aren't making you a lot of money, don't pay on time or are taking time away from better paying clients aren't worth your effort! They can actually take away from your bottom line and make it tough for you to operate a successful business.
This is sage advice for many small business: Don't grow too fast. Make staying small your growth strategy.
CNNMoney.com did a report in October on a small company called "Incredible Foods" run by Jim Christy. About ten years ago Christy landed Starbucks as one of his new accounts.
"They were opening new stores in northeast Ohio and Pennsylvania in 1998 and wanted me to distribute a single product, a crumb cake." Christy stated.
I think we all remember how fast Starbucks grew over the last ten years. Christy had to hire two employees just to cover all the paperwork and reports for his Starbucks account. Not to mention the fact that he had to dedicate five trucks for delivery to their multiple locations nationwide, pay for gas, insurance, employee benefits, workers comp and still turn out products for his other clients. Starbucks was generating about 48% of his annual sales. However, Christy was uncomfortable with putting 48% of his eggs in one basket. He felt that by cutting the chord with Starbucks, reducing his staff size from 13 to 6, working out of just one office instead of two and focusing on local markets he would be able to run a stronger company.
It was a risk to give up almost half of his revenue, but he was right for doing it. Last year his company made $2.2 million and he expects a 22% increase in revenue for 2009. Incredible Foods is another great example of a company that had the flexibility to take a risk, stay in control and become stronger by staying small.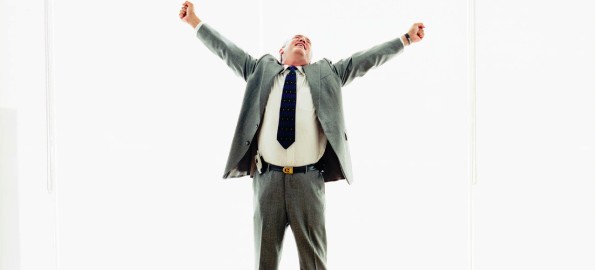 SEVEN: More Freedom to Form Strategic Partnerships
Recently Yahoo and Google called it quits on their strategic advertising agreement since it may have possibly brought up some antitrust law issues. Even if corporations can steer around any legal issues that arise with forming a partnership, they still are faced with lengthy approval procedures.
Small businesses don't have that problem since they aren't big enough to be a threat to anyone. (At least that's what we want them to believe, right?) Forming partnerships, whether it be for SEO and advertising purposes or just working on a common project or goal together, can be beneficial for everyone involved. Sometimes all it takes is exchanging a short write up and a links to increase each other's traffic. Want to make a stir with your partnership? Put it in a press release. You can do it because small businesses have the freedom to create strategic partnerships with whomever (and however) they choose.
April O'Keefe, owner of AOK Herbals in Kittery, Maine, started up her small business for just $5000. Her ability to create strategic partnerships with other locally owned companies is one of her primary marketing and advertising resources – her second being word of mouth referrals from clients. Online, O'Keefe benefits from link exchanges and cross-selling of products and services. Offline, they reap the same benefits in addition to being able to work together as strategic partners with the common goal of educating and empowering their clients and the community they serve.
Because this group of local small businesses is able to stick together and form relationships without government regulation, they are stronger as individual businesses. It is a luxury that big businesses are not always able to enjoy.
EIGHT: A More Personal Approach.
This one is obvious. Small businesses often mean more personal service. Although buying from big businesses can have its advantages, most people are getting increasingly tired of becoming just another sale or number. They want to shop in a place (even online, believe it or not) where they can call or email someone with a question and get a "live" person on the other end. They want quick and reliable service from someone, not some company. You, the business owner, are able to deal with difficult situations and questions directly and immediately. Customers appreciate this and show it with loyalty and referrals.
In the last 5-10 years there has been an increasing awareness of the importance of local economy and small business support. This is why putting an emphasis on your local area in SEO/M efforts is so important. Customers feel that they are contributing to their country or local economy somehow when they know their purchase is from a local or a small business owner. Put your face on the website. Let your clients know who you are and thank them for supporting your local/small business.
NINE: Adapt and Overcome!
There's obviously an overarching theme here that large businesses lack the flexibility and control that small business owners have. Part of that is the ability to completely change the direction of your business at the drop of a hat. What you're selling now, may not turn a profit tomorrow.
Today you may be selling friendship bracelets, tomorrow you could be selling ketchup. It's that easy because you have the flexibility to flow with the market, and enough control over your company to make key decisions quickly without having to consult with anyone else. How, when and why you decide to go from bracelets to ketchup is completely up to you.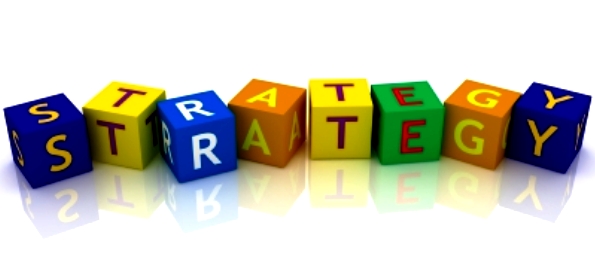 TEN: Strategic Marketing
I don't know if you've ever been witness to a corporation who is either
a) Trying to rebrand itself
b) Trying to change their current online marketing strategy, or…
c) Trying to adopt an online marketing strategy… period.
It takes a team of marketing professionals to come up with an idea that has to be approved by some executive or board. Then of course some website designer, copywriter, consultant, board member or manager will always have an objection so in an effort to please as many people as possible they'll make adjustments. It can take up to 18 months and it's relatively painful to watch.
What does your small business strategic online marketing plan involve? You and your consultant. That's it. Your consultant advises you and you make the final decision. The whole thing will take anywhere from 1-30 days to devise and implement. By the time that big corporation implements their strategic online marketing strategy you would have been reaping the benefits of your new online marketing plan for months.
Tags: business start up, crocs, customer service, internet marketing, jibbitz, Michael Furdyk, niche, paid advertising, pay per click, personal service, Search, SEM, SEO, small business advantages, small businesses, small e-business, strategic business partnerships, strategic marketing, strategic partnerships, TakingITGlobal.org, target market, website tools, young internet entrepreneurs, youth entrepreneurship
Leave a Reply