3 Steps to Killer Web Copy, No Matter How Small (or Big) Your Business Is.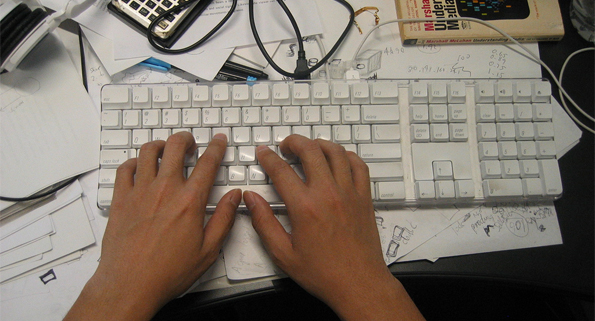 At Loveclients, we do a ton of work trying to improve our customers' sites so they make real conversions, and increase their sales, or visitors, or — well, let's just say we've got lots of different clients with lots of different goals, and we're constantly working to hit them all.
But here's one thing that's consistent for all of our clients — if you have good content that leads your visitor towards what you want to do, you will convert them into a customer much quicker.
This is broken down into three things:
A Clear Value Proposition
A Call To Action
An End Result
Whether you're trying to improve your own rankings or have called upon us to do it, these three fundamentals are worth understanding.
#1: Make a Clear Value Proposition.
You need to tell your customers what you offer. Don't just blindly list features and characteristics of your product, hoping that one of them will grab the visitor. Instead, explain why this product will fill a need, will solve a problem, or will be necessary in the customers' life.
Sometimes this means setting up a problem/solution type of proposal, which is quite simple:
The customer has a problem.
Your product solves that problem.
It works for any business model, but you need to put a little work into it, to make sure your copy reflects — as easily as possible — what your product or service can do for the customer. There are no secrets here — this is exactly what we've done with our primary Loveclients page. We know what we do: get small and medium businesses real results online. So how does that fit into this model? Like this:
Problem: It's hard to increase your traffic and have your site found. It's complicated, there are dozens of steps, and it takes a lot of consistent work.
The solution? Hire us. Simple as that.
#2: Write A Single Call to Action.
The call-to-action is how that solution becomes a conversion. On our site, we don't have a massive 'sign up' button leading you towards entering your information and immediately starting to work with us.
Sure, that's our final goal (as it is with any business), but we understand that if that were our main Call to Action (people call it a CTA), we'd have some trouble finding as many happy clients as we do.
Instead, we want you to chat with us. That's the whole point. By using our ultra-simple chat interface, we can explain our service further, give you honest, transparent advice, and answer all of your questions, all with zero pressure, zero obligation — just easy, clear examples.
#3: Have an End Result.
This one is the most simple — if we do our job right, it means you like what we have to say, appreciate our honesty, get something out of the examples we show you, and sign up for our service. And then everyone is happy!
This is how the system works. It's not secret advice, it's just good, common sense when it comes to marketing, and these are the same principles we try and implement on your site.
You Can Implement This Right Now.
Let's say you're working on the copy (the all-important text, crucial to increasing the search-ability of your site). But you're wondering what kind of copy you need to get onto that front page; what exactly do your visitors need to see immediately?
Just keep the three above rules in mind. Build out from them, and not from a lengthy mission statement or press release. Now, if you're a bigger company, you'll probably need a full content strategy, as it's not as easy as just splashing some punchy copy on a front page and letting it do all the work for you — but that's for another article.
This Literally Works for Anyone.
By pushing this angle, you'll gain more customers. Conversely, a dense mission statement or pointless front page does nothing for your web presence, no matter what your business is.
Really — we can't count the number of major corporations who would benefit from this approach. Sure, we know they offer literally hundreds of products and services sometimes, but just take a look at a company like Apple, who really understands clean, clear copywriting — they turn over billions of dollars in business, but their website doesn't hide behind a complicated corporate 'front'.
It's just not necessary.
If your site is one of the main ways your business is trying to make money, or even if it's only a side channel — follow this advice, and get ready for a real difference in how your visitors respond to you.
photo from flickr user dbdrobot.
Tags: advice, copywriting, Small Business Advice, writing
Leave a Reply