How we opened a New Office in the Baltics in 72 hours (and Now Hiring Node.js Developers!)
We are proud to announce the opening of our new development studio in Riga, Latvia, which took a meer 72 hours to execute, thanks to a brilliant network of young motivated startups that were ever so helpful in aiding our endeavour to build out a local team to assist our continued global expansion initiative.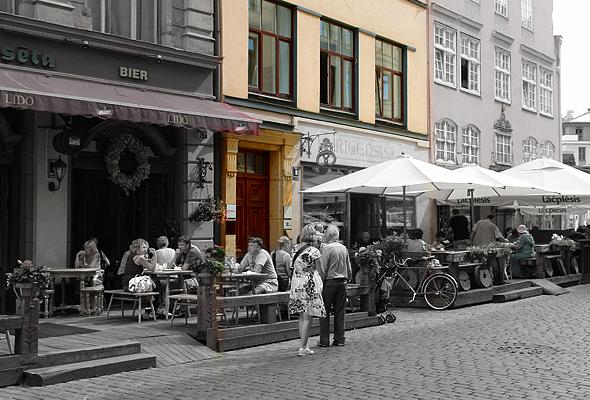 LoveClients is now hoping to attract some of the developer talent coming out of the region though some would suggest we have an uphill battle, given the exodus of developer talent from the Baltics over the past couple of years; yet we think times are changing.
If you haven't had the opportunity to visit this gem of a city, and deal with its small but burgeoning startup population – then you haven't experienced the lightning speed with in which you can get things done. Unlike in any other city we have launched offices in, the responsiveness of the local tech community has been astoundingly welcoming.
It's a small city, so everyone seems to know one another, though that tends to make for a pretty tight nit tech scene of like minded go-getters whom are determined to not only make their own startups work, but to aid in helping others do the same.
It's almost a sense of national pride, the developers here know they have the skills, but are yet to have the opportunity to showcase their talent based out of local offices. Put bluntly, there has been a trend of talent leaving for cities like Dublin and London; though the tides are changing. Unlike its neighbouring country Estonia which produced Skype, Latvia is yet to have a big win on the board. We're hoping to change that.
In comparison to the experience of opening our London office not so long ago, the overall sentiment here in Riga toward startups (in an economy that has only seen constant decline over the last couple of years), has been an almost polar opposite experience to what we were expecting.
Thank you Riga, for your warm welcome. The Baltics are hot right now, and we're determined to make it work.
We're now hiring for the following roles (see below)- so if you live in the region, or care for a change drop us a line!
---
Node.js/Javascript Engineer (4 Positions Avail.)
With offices in London & Vancouver, LoveClients is a technology company operating in the B2B 'software+service' space. Our mission is to provide the best conversion-focused service experience anywhere. As a result, we get to build an array of awesome systems at scale, including search, concurrency, content organization, real-time metrics, deployment, and event-driven, low-latency, concurrent apps. Our current systems are mostly built around PHP, mySQL, nginx, and Node.js – though we would like to hire you to help our existing team on projects that focus almost completely on Node.js both on server and client side.
LoveClients is seeking experienced and intelligent software engineers that are excited about working with in closely integrated teams to push the boundaries of what is expected of a B2B service firm. We focus on fast, iterative development (over 150+ deployments just last month), and collaborative, interactive programming. Developers work with in small cross-functional teams of 3-6 crew that rely on one-another to champion their project goals and in setting their own priorities are expected to build and deploy applications quickly and iteratively.
Qualified candidates have:
Experience in developing real-time web applications
Knowledge of PHP, Javascript, Object oriented programming
Knowledge of (any) Node.js framework concepts will be considered as an advantage
A good command of English, both spoken and written
What we offer:
Interesting and dynamic work in a rapidly growing company
International experience
Independent working environment, where you get to champion your role
Modern office in Riga's Old Town Centre
Competitive remuneration
Motivated team and career growth opportunities
Skills you will need:
Advanced JavaScript skills
Deep understanding of CSS inheritance
Strong understanding of Mysql including schema design and indexes
Strong knowledge in any one of the following programming languages

PHP
Ruby
Python
Perl
C / C++

Strong linux experience
Would be an asset if you have:
Knowledge in MVC architecture
Knowledge in HTML5 and CSS 3
Knowledge in Comet/ Push Ajax/ Reverse Ajax
Knowledge in RESTful API design and development
Experience serverside javascript programming [SSJS] (Node.js, APE, etc)
Experience in NoSql databases (MongoDB, CouchDB, etc)
Experience in-memory key-value storages (Memcached, Redis, etc)
Familiar with source control principles (SVN, GIT, etc)
Experience working with Nginx
Would be a Bonus if you have:
Experience in using SproutCore
Experience in using the Express Framework(Node.js)
Experience in handling high traffic scalable web properties
Experience in Agile development environment (Scrum, Pair programming)
Ok.. so we know our wish-list is rather intense, though do get in touch if the role is of interest.
We want to hire you today.
Leave a Reply